London Calling – Scene 1: Josh Moore & Andro Maas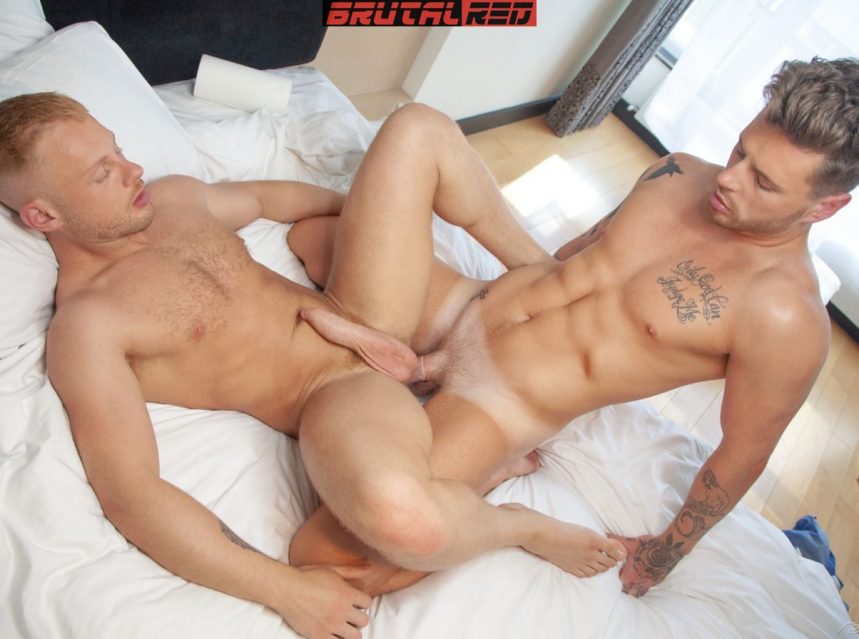 Josh Moore and Andro Maas have the honor to present the world premiere of Falcon Studios' newest movie "London Calling". To be honest, we had forgotten about these British guys, so their return is more than good news. Josh has a meeting with Colton Reece and Austin Sugar. The two American stud just arrived at Heathrow airport and need to hang around. They wish to visit Buckingham Palace, as Josh is planning to welcome them there.
But a sexy ginger Londoner Andro Maas hits Josh up on an app right after he hangs up the phone. Josh is extremely horny, so he decides his friend can wait, until his fun with Andro ends. Andro is rapid to drop to his knees and take Josh's huge, uncut cock down his throat. Then, the two move into 69 postion, working each other's cocks before Josh Moore attacks Andro from behind and begins to plow him.
Andro rides Josh's cock, taking the rough pounding with pleasure. As Andro gets fucked, he enjoys the feeling of Josh's member stretching his ass and sliding inside and outside of him. Very soon he unloads his balls all over the room with Josh's cock still plunging his ass. When Josh sees Andro cumming, he pulls out and shoots his semene in Andro's face.
Don't forget that this month we have a super promo – all Falcon Studios' memberships at half price. Use this link and grab the deal!