Leo Rex & Mikey Lee Use Mikey Lee's Hole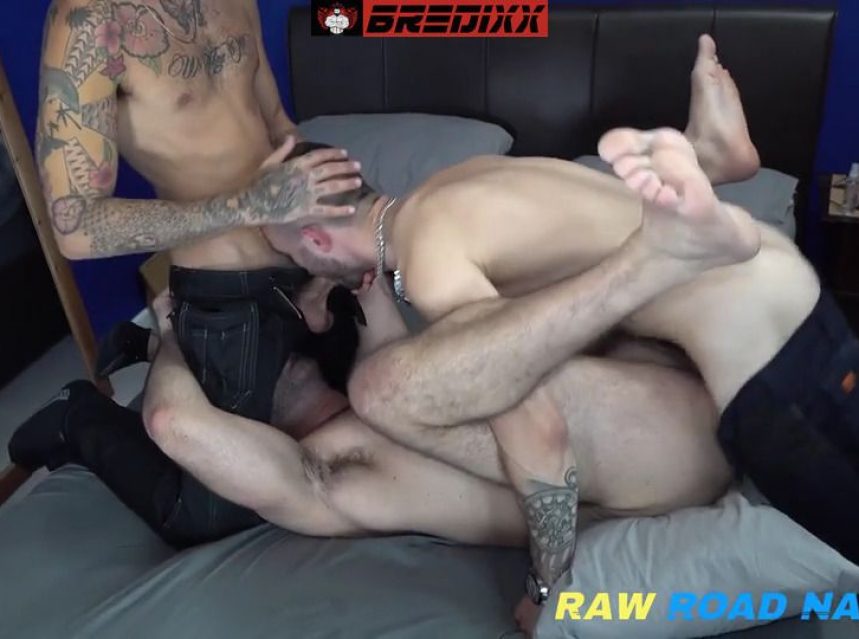 In this Raw Road Nation video, Leo Rex & Mikey Lee use Mikey Lee's hole in a pretty intense bareback threesome. Here's what Mikey shared: Me and loud mouth scaffolder Leo whilst working on site and wanking each other find sleazy Greek muscled fucker Lexx on Grindr who was gagging for some tradie cock!
He was slightly squiffy so we walked in and used his hole until it was red raw.… He loved sucking our huge sweaty cocks in our work gear and then we double loaded him and mixed our loads right in his arse where it belongs.
I love mixing loads with my work buddies, everyone at our company does as we are all as dirty as fuck and don't give a shit. Like this cunt we always get them to suck our cocks clean afterwards so they taste them load's which is left to drip for hours……We are the company that always delivers right to your arse.