Josh Innit Shoves His Big Cock In Rico Fatale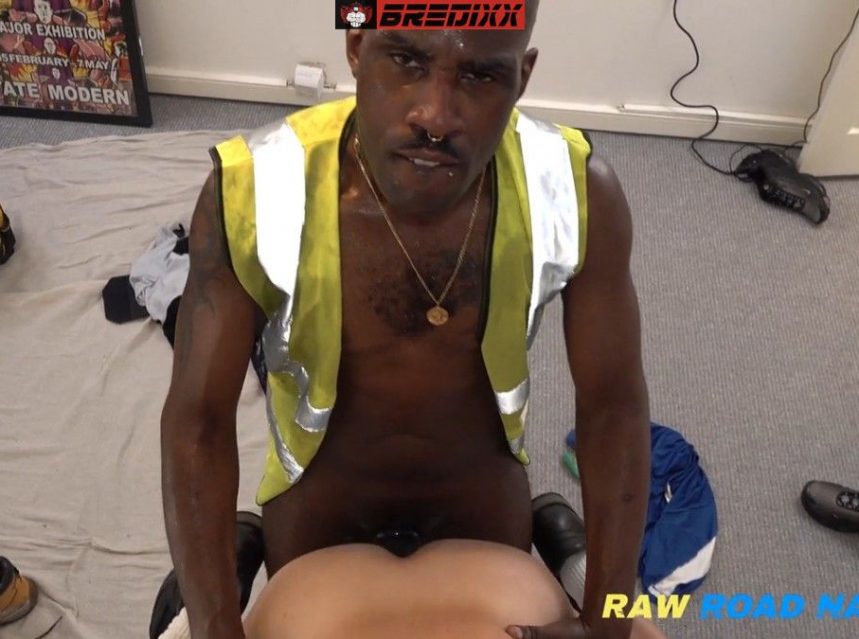 In this video by Raw Road Nation, the big-dicked stud Josh Innit shoves his cock in Rico Fatale's ass and fucks him ruthlessly. Text from the producer: I assign 2 of my men to a quick touch up project, but as per usual they use the company policy of cocks come first to their advantage, again.
I walk in to find these guys sucking each others cocks, and I just get a instant hard on, both of these guys are hung as fuck!! I just have to stay and watch. Rico Fatale CLEARLY LOVES HUNG cock because I have never herd him moan like this before on a job!
And josh just loves to see his 9" cock get a good service, barebacking Rico's arse almost making him beg for it, harder, deeper. Rico's whimpering gets me so fucking horny I actually blow my CUM over Josh's cock as his fucking Rico!!! And this makes josh so horny he then blows as well. I so fucking love my job getting hot and horny with other work-mates! And trust me there is so much more to see.