Jason Domino and Josh Jared Get Together Again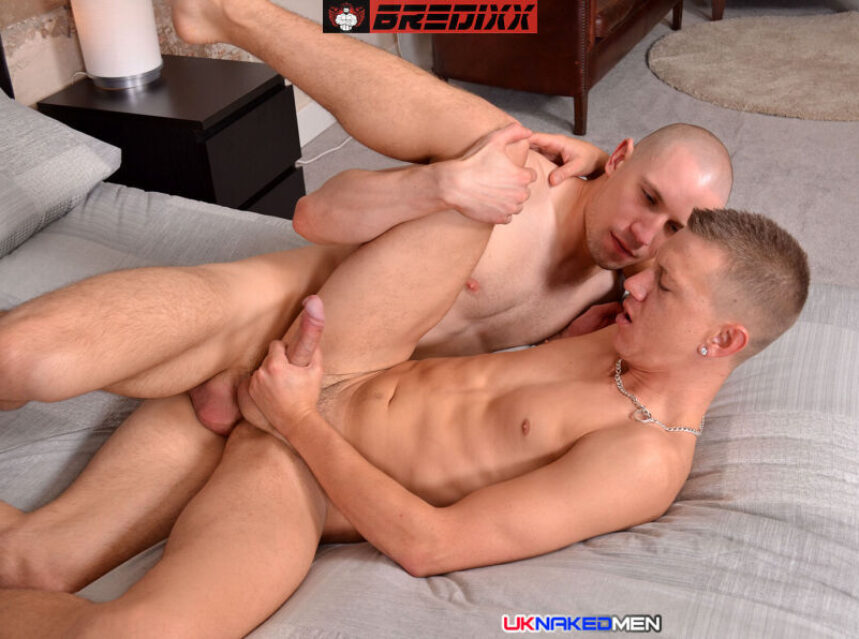 Jason Domino and Josh Jared get together once again, this time in a session for UK Naked Men. Hubba Hubba it's a smoking hot coupling today as skin-headed, tattooed, ( tatted scalp – thats' gone hurt) – Jason Domino takes on the unshaven, melts-in-your-mouth, not in your hand – Josh Jared, these hunks are delicious. Jason is our rampant big dick top, Josh is the lucky plucky bottom boy, they're both WAY over endowed, big old flag poles waving around just asking, demanding to be sucked, who are we to argue.
These studs fuck all over the place with Jason serving up uncut cock in a dozen positions as Josh pushes back for every rigid uncut inch, Take it like a man ( and just wait for Jason's cum shot, all over that pretty face and then he snogs it off!