Horny Painter Jacob Barebacked By Steve – Raw Road Nation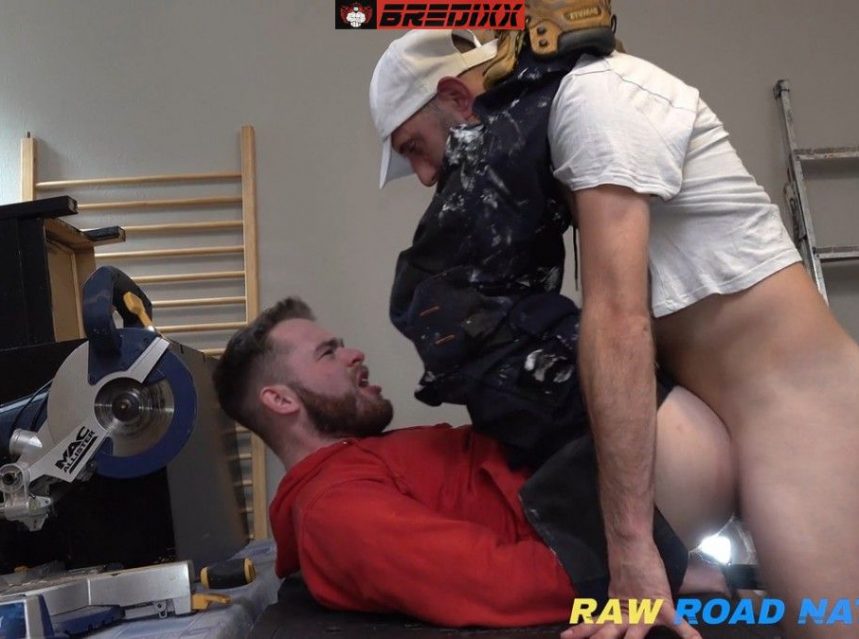 Steve slides his 10″ cock in his colleague Jacob in this premiere bareback video by Raw Road Nation. HORSE HUNG Steve who is known as 'Dumbocock' in the trade unsuspectedly walks in on his HOT headed mouthy apprentice painter who I dared to throw a paint brush at Steve ads a laugh. don't think Steve liked having a paint brush thrown at him though and tackles Jacob to the ground to give him a bit of discipline with that he won't soon forget.
The best teaching, he knows is to pound his HUGE 10" into a fucking trainees arse. The rougher he gives it the more the little jacob likes it, Jacob BEG's and pleads for more as he has never had such a TOOL in his gash before relentlessly going deeper and deeper into his arse making before making him suck it clean after he blows his huge load over Jacobs face then rams it into his arse again.
Best training in the world ass to mouth…trouble is he liked it so much he will probably fuck up daily now just to get the bosses pole sized dick and an ass full of quality swimmers in him.