Chris Tee Fucks The Useless Painter Jacob – Raw Road Nation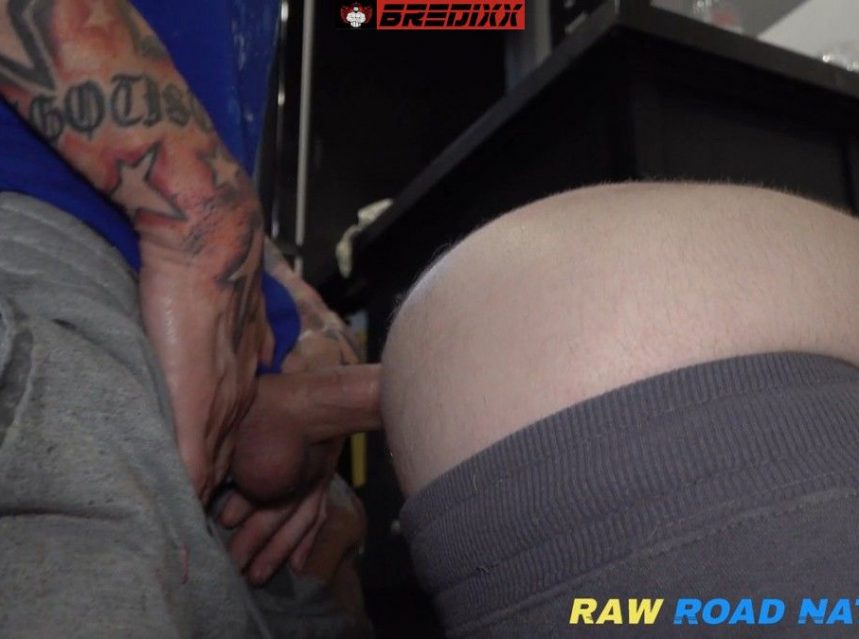 Cum-addicted pig Jacob is back to Raw Road Nation. This time the painter gets fucked by Chris Tee. Jacob the general dogsbody is at it again, he may be useless but he is a cock hungry cum whore that can't ever get enough which is why we keep him around. I come to check up on these guys to find them out again but Chris doesn't know that I already loaded up Jacob this morning. And I want to see if he would even notice it dripping.
I'm sure Jacob deliberately does a bad job to piss me off to get a harder pounding at the beginning of tomorrow's shift. Although watching him get fucked with Chris pulling his hood over his head and pounding him like fuck is enough.
I'm sure Jacob tries his best to piss everyone off just so he gets a harder pounding I'm wise to this but I just enjoy loading a hole during work, always feels naughty during work hours!