Hit It Then Quit It: Jason Vario and Alexander Kristov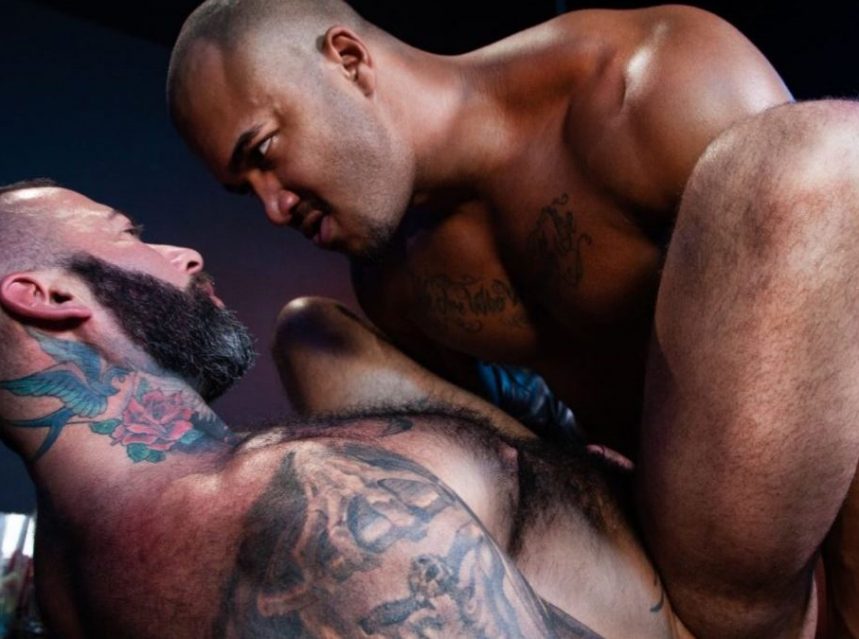 Jason Vario fucks Raging Stallion's new super star Alexander Kristov.
When masculinity meets masculinity. This is all that needs to be said for the first super hit of Raging Stallion this year. Jason Vario should feel really pleased – to fuck such a gorgeous man like Alexander Kristov, that's when dreams come true. Quit superlatives, it's time for action. If you saw the last episode, Alexander had a pretty rough night with Drake Masters and Cristian Sam. Today he's performing his normal duties like cleaning the bar and arranging the furniture.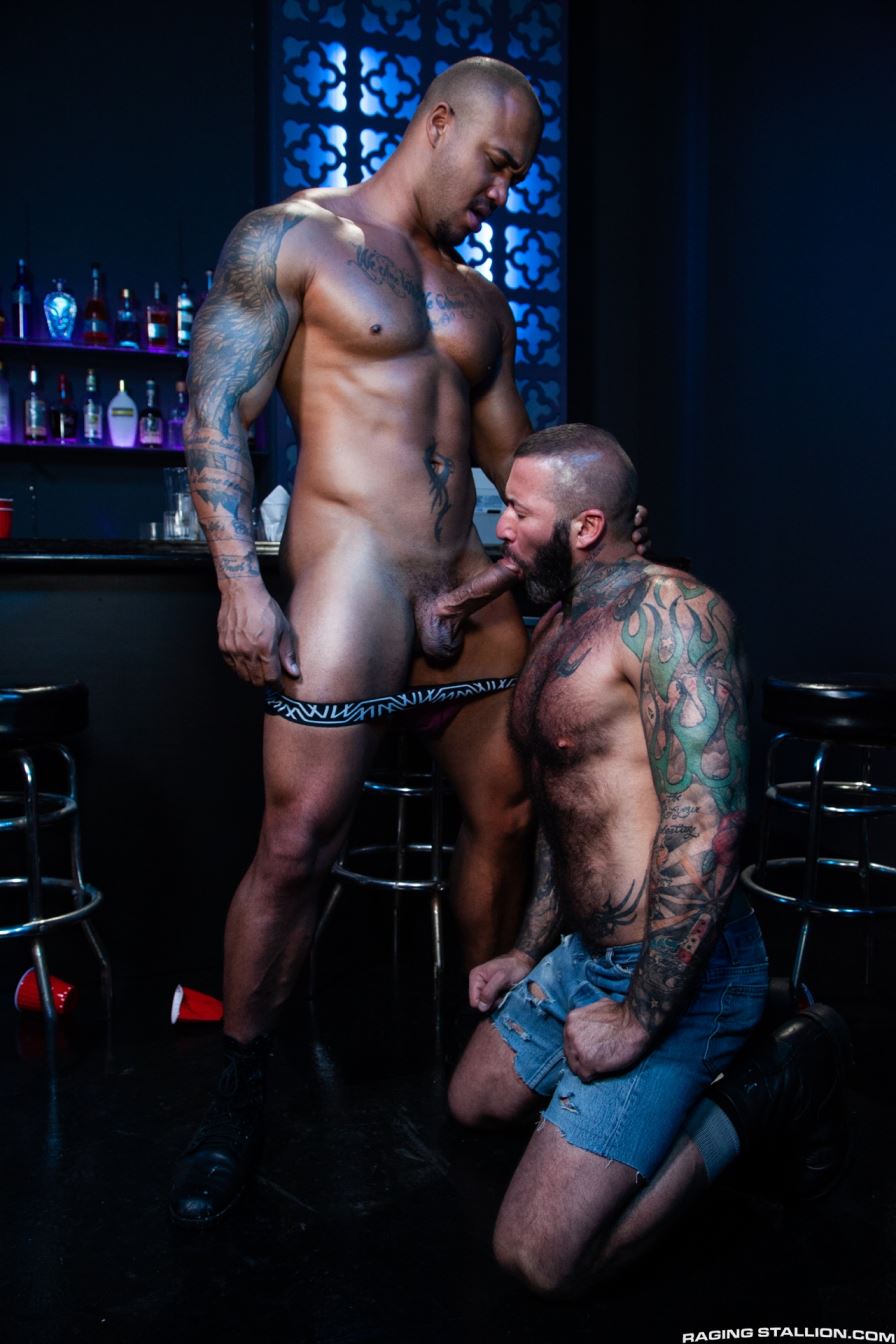 Alexander's colleague Jason Vario has just watched the video from last night, so he feels compelled to ask for his round with Alexander. Jason is not very sociable but sex drive makes him insistent. He heads towards Alexander, holding his hard dick in his hand. Alexander is really tired but the big dick is too appetizing and he wants to eat it. Falling to his knees, he starts serving Jason's fat fuck tool. Vario enjoys the service and then takes his round with Axlexander's bulge.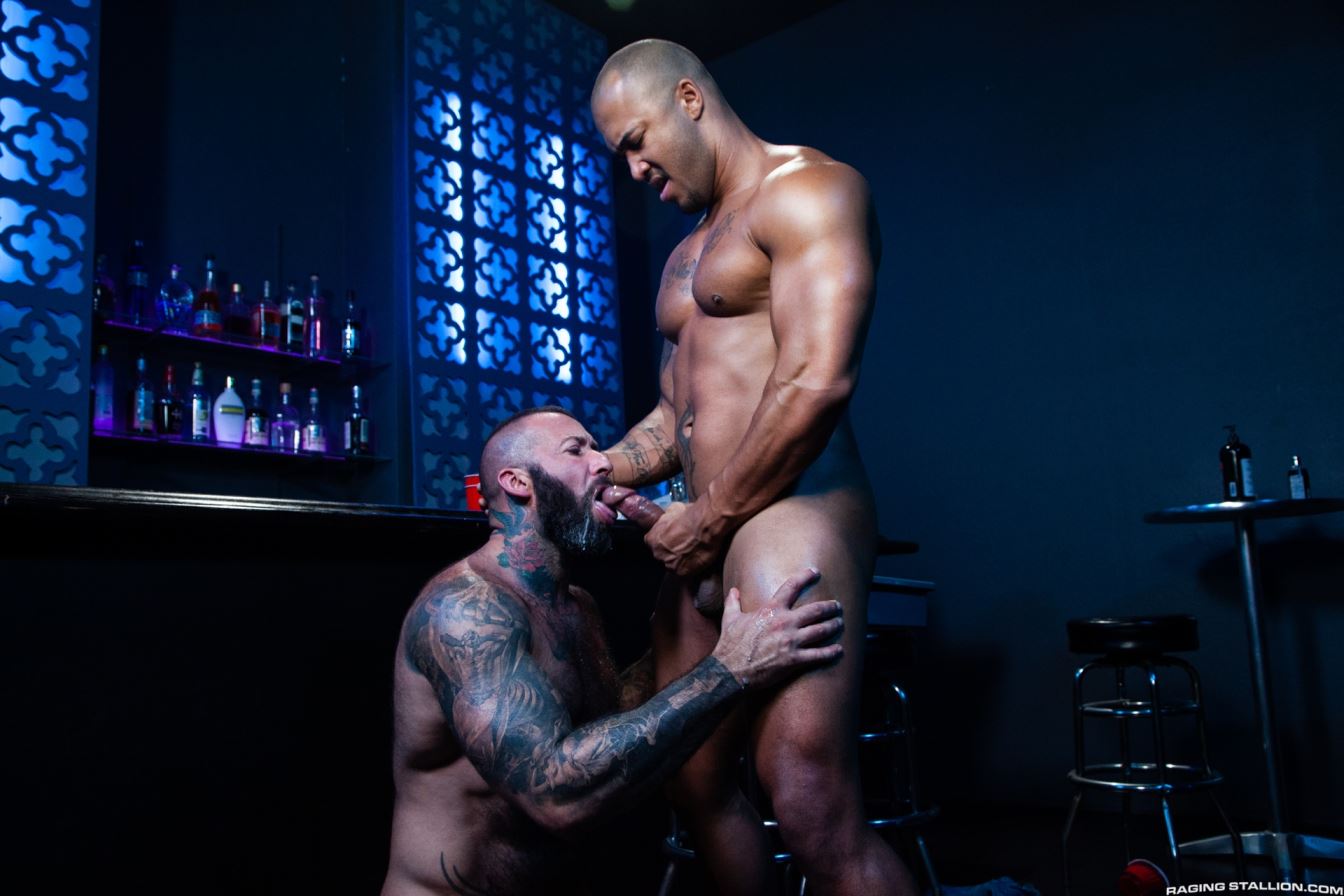 After that, Jason tosses Alexander on the bar and opens his hairy, muscle butt. He proceeds rimming that makes Alexander horny and wet. Jason places his penis in the ass and starts fucking. Alexander wants in harder and tells Jason to fuck him doggy style. Very soon the big cock is ruthlessly pounding Kristov's ass. Alexander cums with an explosive, hands free orgasm. Jason pulls out and cums all over Alexander's bearded face.