Alex Roman Gets Barebacked By Claudio Medina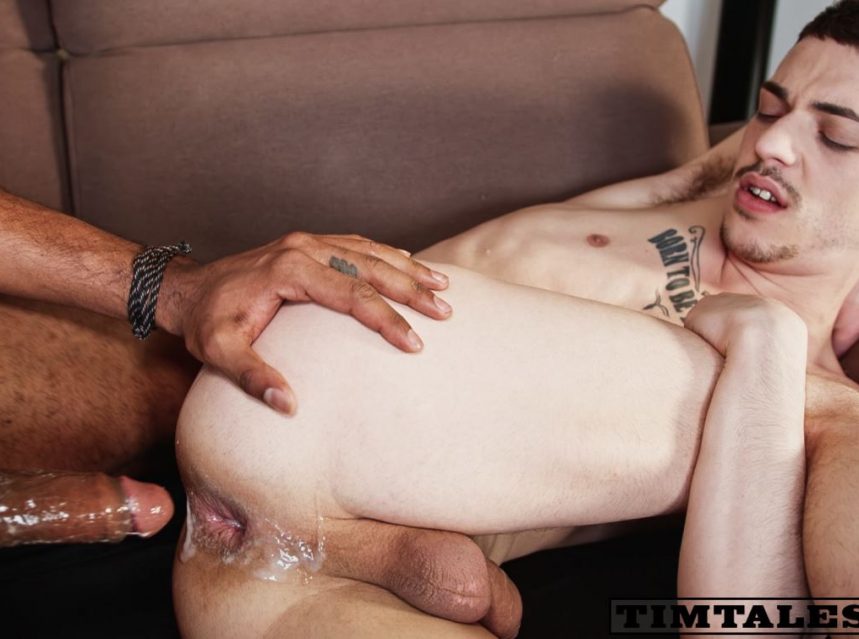 Alex Roman rides another large, raw cock.
Alex Roman definitely drank a lot of alcoholic beverages last night. This morning he wakes up with a hangover and a wide open hole. Apparently, besides alcohol, last night he was fucked too. You know he's a pro. He's used to taking big cocks. If you remember, Jamal stretched his ass last December. Before that, he got fucked by huge dildos and 2 cocks at the same time. So, even for such a big cock lover like him, the feeling of unusually large stretching is very strong today.
By opening his eyes, Alex Roman finally realizes what happened last night. It looks like he's in a foreign apartment, and there's an unknown man lying next to him. Alex wakes up the man and then sees that this is his colleague Claudio Medina. They both drink a quick coffee and talk about yesterday but it turns out they both don't remember the night.. Claudio is ready to call a taxi for his friend but Axel has a good idea – he thinks they should fuck once again, to find out if it was good. Claudio definitely agrees that the idea is very good.
Then, Alex grabs Claudio's already hard dick and gives it a head. He sucks, blows and licks the cock, while the juices of lust moisturize his gaping hole. He's now ready for the second round. Claudio's enormous boner finally penetrates Alex's ass. The dick is so huge that as it moves inside and out, Alex's ass lips literally envelop it, following its movements. Claudio continues with more bareback fucking as his cock now enters with absolute ease the hole. Eventually, Claudio pulls out and blows his cum on Alex Roman's big, pink hole. Then the two decide they can spend the rest of the day fucking.