After Work Breed: Big C Fucks A Sexy DL Fan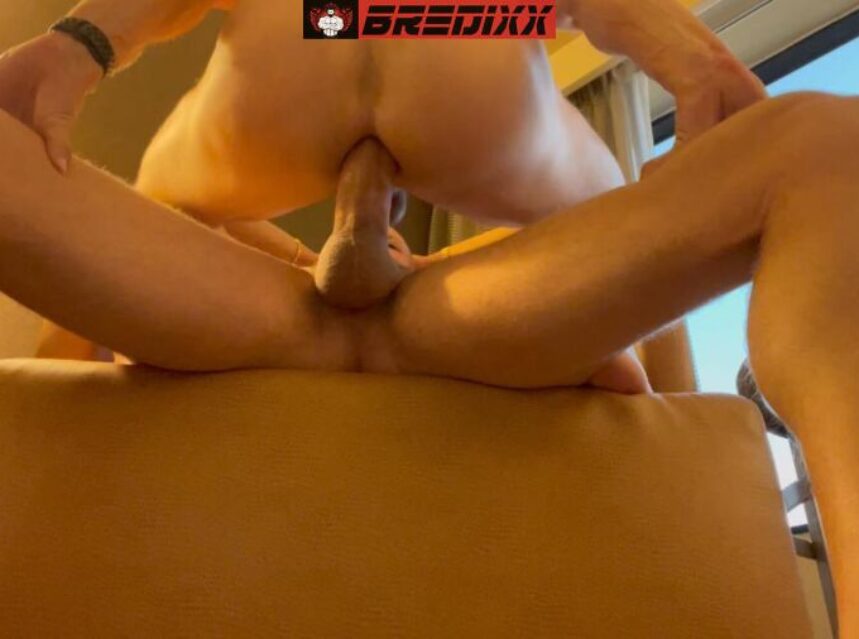 Don't miss this EPICLY HOT 40 minute video "After Work Breed: Big C Fucks A Sexy DL Fan Staying At The Hilton Hotel LAX". This crazy HOT fan hit me up on Grindr yesterday, and his pics were off the chart! He was only in town a few days, staying at the Hilton Hotel, just 9 minutes from my work. So after closing up the shop, I headed over- full of the excitement & anticipation I crave.
Fans are always dick hungry, and this boy was no exception! He was ass up ready with the door unlocked, and for almost an hour we had the most amazing sex! He's a beautiful bottom, and showed off some crazy skills. After breeding him deep, we showered, then started kissing… Then we were both hard, stroking, & ready to cum– I nut a second time the moment his cum hits my mouth! Totally into this boy, and definitely making sure to hang out with him whenever he's in town! Until Next Time!