Vicman Barebacks Joaquin Santana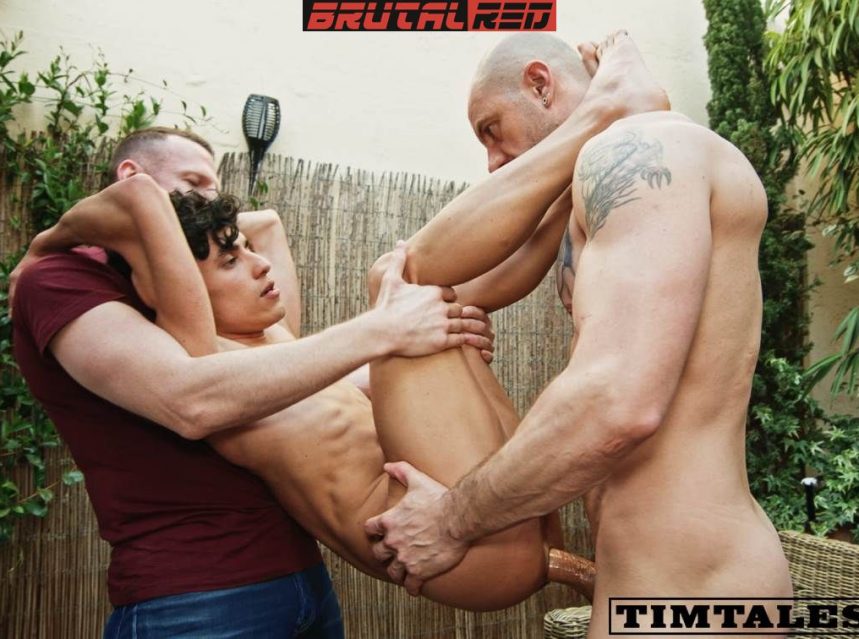 Your tattooed dream Vicman needs a deep hole to fill again. Tim Kruger is so good at offering one of the deepest holes for his dear friend. He's calling Joaquin Santana right away, who's been dreaming about this large cock for a few months. We expect you home, Tim says. Joaquin asks who the other man is in the apartment, but Tim tells him that this is a very special surprise.
Don't miss also: Vicman Barebacks John Thomas.
Thirty minutes later. Santana is already in Tim's living room. The producer tells him to take a breath, because today he will meet the man he's dreaming of so much. Vicman appears – muscular, handsome, naked, with his large cock hard as a rock. Joaquin knows how to act. He kneels down to suck that massive boner. "Yeah, you're such a good cock sucker" moans out Vicman, while Joaquin services his dick. Then.. Tim joins for a while. He picks up Joaquin in the air and drops him on the cock. What's next?.. You'll see for yourself.