Urban Spokes: Connor Patricks and JJ Knight – Part 2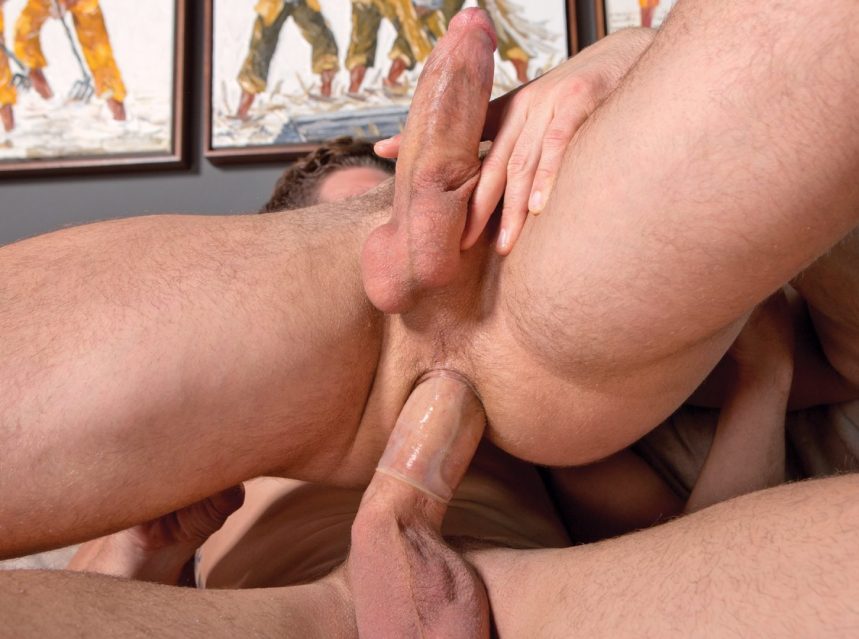 Connor Patricks enjoys the monster inside him. He takes JJ Knight's long boner up to the balls.
In one fluid motion, JJ picks Connor up and spins around, landing in a seated position on the couch with his cock still inside Connor's ass. Connor shows off his powerful legs, using them to lift himself up and down while riding JJ's megacock. With his rod filling Connor's hole, JJ reaches around with his right hand and strokes Connor off, causing him to shoot a massive load. JJ works his cock until his cum explodes all over his chest. As they lay together on the couch, JJ tells Connor to check out 'Urban Spokes', a club full of hot gay cyclists who like to ride bikes and ride each other.