TwinkTop Austin L Young Fucks Matthew Figata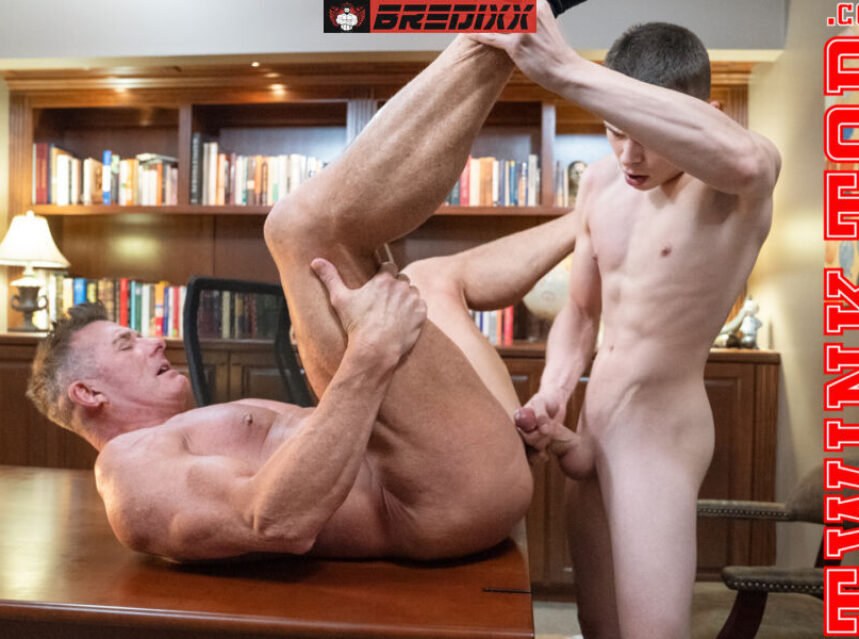 TwinkTop Austin L Young – Chapter 10. My name's Principal Matthew Figata and I'm the school administrator. I take the well-being of my students incredibly seriously but I'm also a red-blooded male, and some of the boys in this college are nothing but walking hormones! I've always been intrigued by Austin. I called him into my office this afternoon to give him a motivational chat about applying himself more as a sportsman. I'm not sure why, or at which point I started openly talking about his dick, but I remember blurting out that I was keen to see it.
I told him to stand up, pulled him between my legs, pushed down his shorts and started to suck him off. Within a few seconds he was gasping and moaning in intense pleasure. I stood up slowly from my chair, enjoying the fact that I was now towering over him. I told him I wanted him inside me, then causally undid my suit pants and ushered him towards my desk. I climbed onto the desk. He wasted no time at all and slowly slid himself inside me raw.
The experience was intense. His cock was the perfect size. Ripples of pleasure cascaded through my body. He kept me on my toes, varying the pace and depth of his strokes, sending me into a stupor of unbelievable pleasure. He told me to get on my back, then put both of my legs on one of his shoulders and started pounding me like a pro, his abdomen slamming against my thigh. He pulled out just before blasting his load. I could feel shards of red hot semen spraying over my hole and onto my balls.