TURKOMEX, MAURICIO & COLINA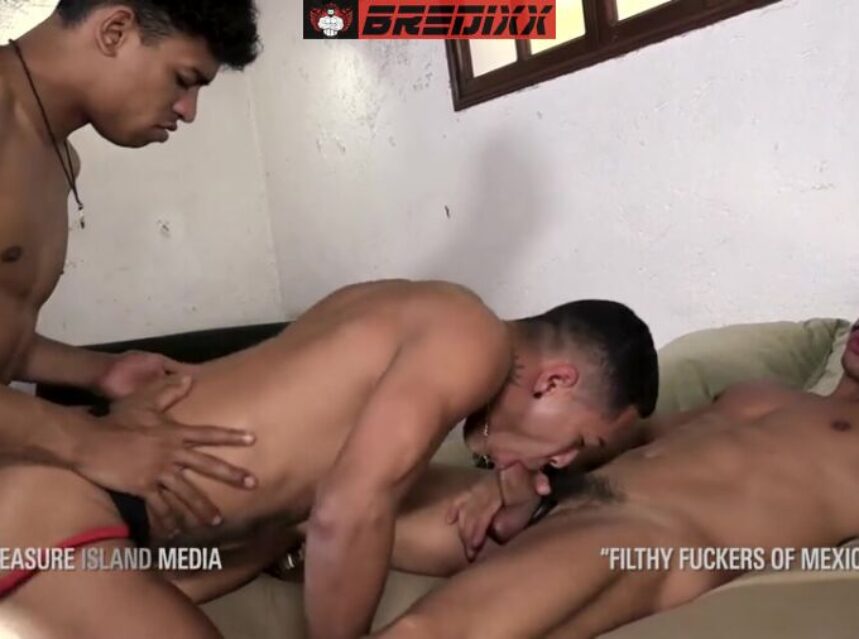 It is a gangbang of 2 when TURKOMEX and MAURICO team up to obliterate COLINA. Mauricio and his big dick go in first and Colina is quick to thrust back and fuck himself on the top's impressive rod. He is the damned energizer bunny the way he dances his hips back and forth.
Colina then sits down on top of Turkomex's dick, riding it and squeezing it while Mauricio enjoys the view. Turko really starts to fuck the bottom back making sure he knows who is in charge.
Mauricio is soon back in and impressively, stands up with Colina impaled on his cock so he has nowhere to go but bounce up and down on it and from then on, the big dick man is in control. He fucks the bottom in several positions and then dumps his load. Turkomex steps up and breeds Colina. Colina is so excited he jerks out a load of his own that Turko is happy to lap up.