Titan Men: OUT! with Jesse Jackman & Diesel Washington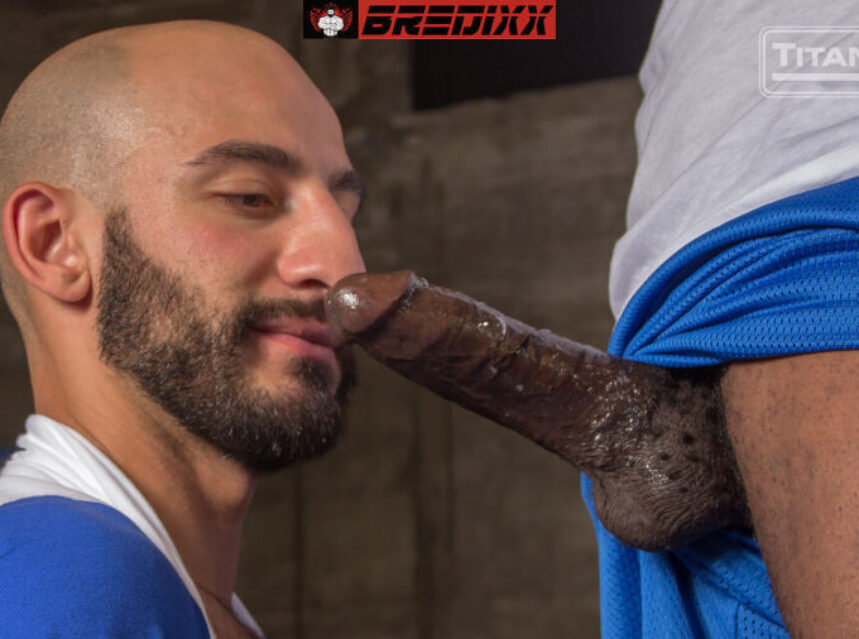 The word is Out! Rumor has it that a baseball legend likes to play with bats just as much as he loves playing with balls. Will he strike out or hit a homerun? TitanMen exclusives Jesse Jackman, Eric Nero, Nick Prescott, Dallas Steele and Diesel Washington sweat through the hottest and hardest spring training season you've ever seen! Pro baseball coach A.J. Benson (Jesse Jackman) decides to come out of the closet—but not before getting to home base with pitching coach Nick Prescott.
Eric Nero learns that coach isn't the only homo on the team—trainer Diesel Washington escalates a massage treatment, the two swallowing each other's monsters before Eric offers his ass. Minor league jock Luke Adams and coach Dirk Caber use the occasion to make surprise announcements—feasting on each other's boners before Dirk goes long into the bottom's ass. Reporter Dallas Steele makes a confession to Jesse Jackman—the two soon celebrating their 20-year crush with a muscle-bursting flip-fuck.