Sherman Maus – Large Dildo Fucking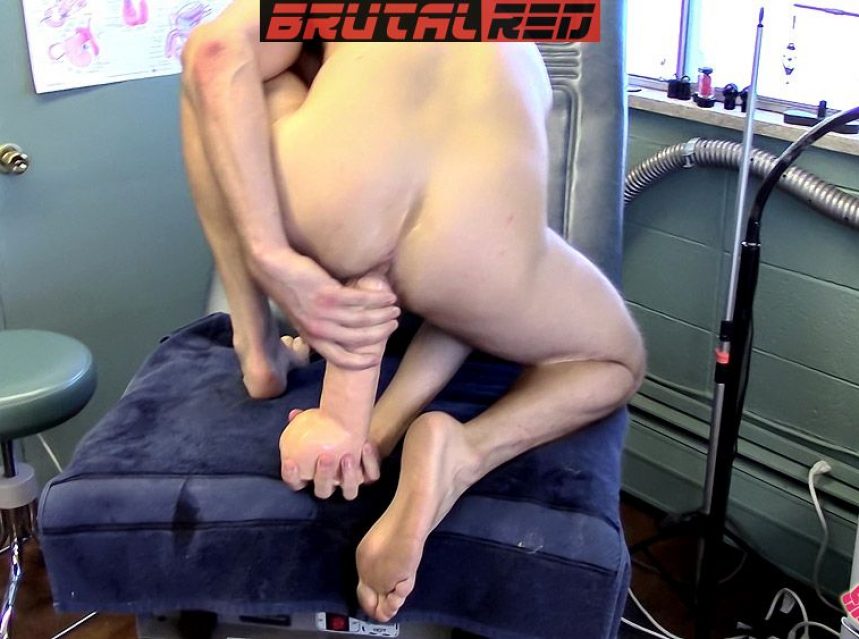 Sherman Maus comes back to Seth Tyler's playroom, eager to try a new butt plug, he just bought. The large dildo has an impressive size of 3.5 inches in diameter, and length 15 inches. Sounds too big? Just wait to see it – that dildo is really huge, but Sherman regularly gets double fist fucked, so it's it's like a needle for his huge hole. Sherman grabs the plug, jumps on the fuck bench, and begins to fuck his rosebud.
Here are a few words from Seth:
Sherman Maus and Red Destiny get an introduction from Seth. This time around, it's Sherman stepping up and sharing his wildly kinky side. He's into toys. Big ones. And he's brought one along to play with! The way he fits that massive dildo up his ass, you'd think he'd been playing with it forever! Twinky stud Red steps up and fucks Sherman with it, pumping that big dildo deep in his hole under Seth's watchful eye and camera.