Sebastian Bluu enjoys again Big C & Jared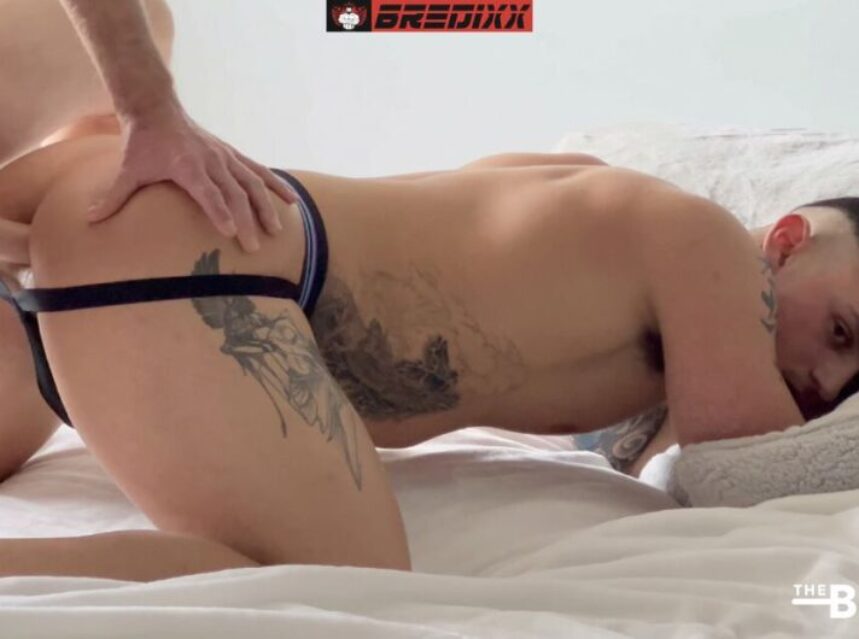 Tattooed power bottom Sebastian Bluu couldn't wait to feel Big C and Jared's cocks in his hole again, so he returned for round two at the legendary Big C Men's ranch. Now the three men continue their sex marathon in the bedroom, where passions quickly escalate.
It's hard for Big C and his mate Jared to share Sebastian as he's equally hot from the front as well as the back. But they know all about the threesomes, so they manage to find a way to use all the advances Sebastian provides.