Sean joins Sparky & Luke in Private Playground XXX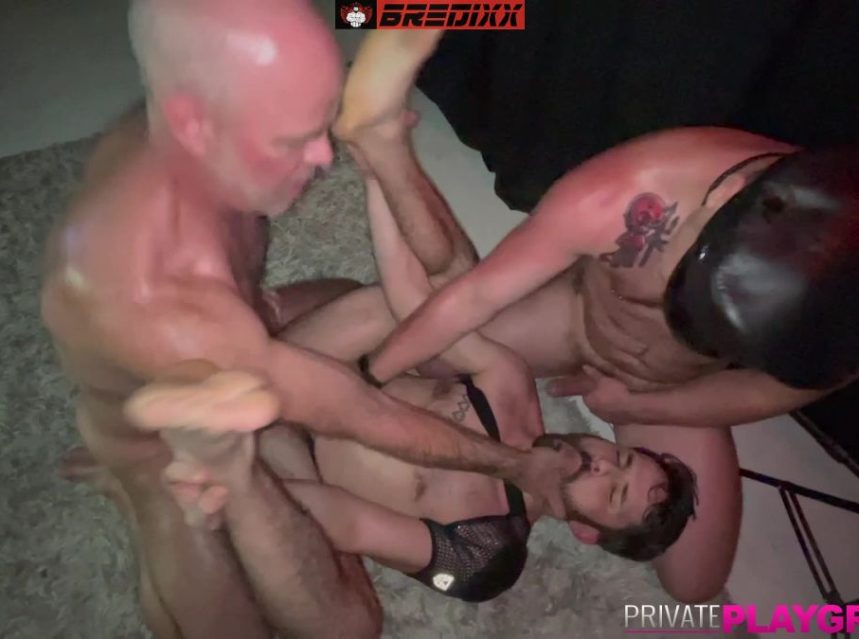 Sparky Baxter and Luke Knight are once again in one of the halls of Private Playground XXX and are enjoying their next love adventure. As you'll see, they have a leather fetish and wear harnesses, and Luke has a leather hat. For fans of raw sex and leather, this is a cool highlight.
But the coolest highlight comes a little later – the muscular daddy Sean, who fucks so well that he has already become a legend among the members of Private Playground XXX. No doubt Sparky & Luke will be talking about what Sean did to them for a long time… Just another page in the book of his exploits.