Rhyheim Shabazz Barebacks Oscar Marin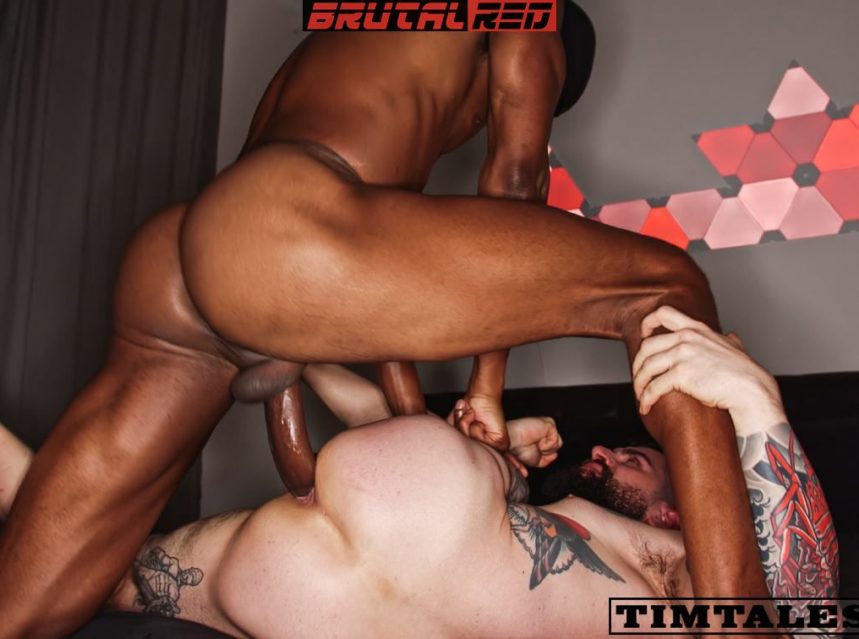 Oscar Marin woke up in the mood for something special, so he called his friend Tim Kruger and asked if he could give him a scene, along with some muscular, big dick model. Of course, Tim is always well prepared, so he proposed to Oscar to try out the newest and most desirable man of the studio – Rhyheim Shabazz. This offer made Oscar so happy. He had seen part of Rhyheim's scenes and was really eager to become one of the men who rode that massive, extra large dick.
You may also like: Raphael Moretti Barebacks Oscar Marin.
A little later that day, Oscar and Rhyheim finally met. Shabazz put a mask of lycra on his face because he wanted to make it a little perverse. With a mask or without it, Oscar was already really eager to feel that rod in his mouth. He sucked the cock, licked the balls and gave Rhyheim the best blowjob. He then lowered himself on the cock and started riding it. Rhyheim barebacked Oscar in different positions before they both ended with cum filled climaxes.