Mountain Tops: Devin Franco & Alpha Wolfe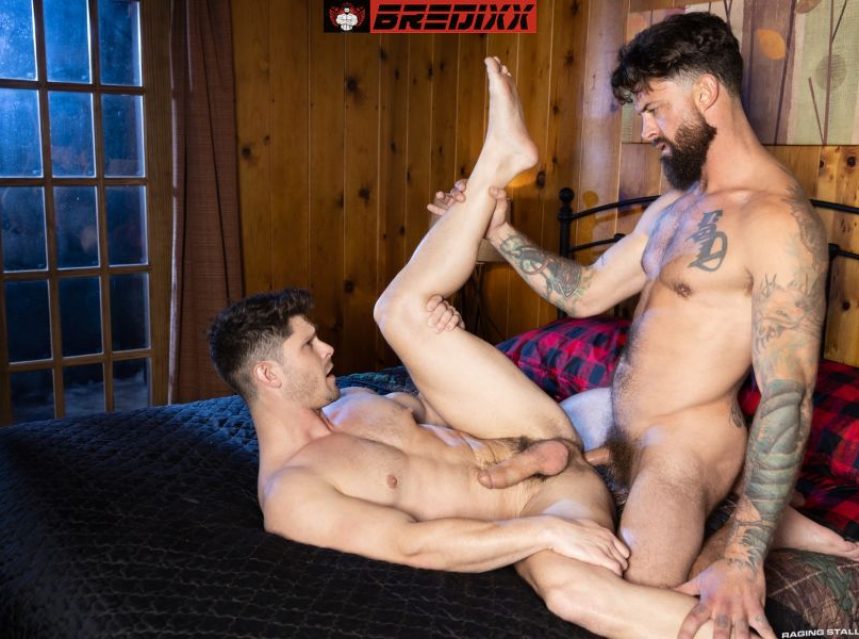 In this episode of Mountain Tops, Devin Franco & Alpha Wolfe fuck each other raw. While Alpha Wolfe is undressing in his room, Devin Franco comes in to ask Alpha for some advice about a guy he likes. After the advice, Devin admits the guy he's after is actually Alpha. Flattered, Alpha lets Devin take down his boxers and suck his hairy cock. Devin's face disappears in Alpha's bush each time Devin gulps all the way down to the base of Alpha's dick.
Now that Alpha's hard, Devin bends over to let Alpha have a taste of his scruffy hole. Alpha uses his tongue and fingers to get Devin ready, before sliding his raw meat into Devin's crack. After delivering powerful bareback thrusts, Alpha pulls out and sucks Devin's cock before laying Devin back and climbing on top of his pole. With Devin in control, Alpha lets a load loose onto his abs while Devin keeps fucking his ass, eventually glazing Alpha's hole.