Love & Lust in New Orleans – Scene 5: Wesley Woods and Kurtis Wolfe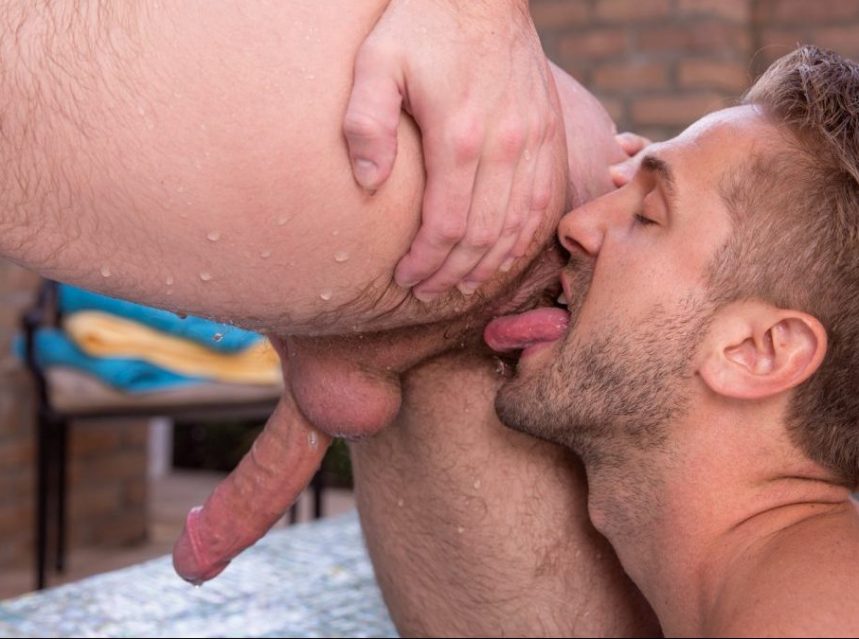 It's another hot day in the South and the weather isn't the only thing steaming up the place. Wesley Woods and Kurtis Wolf are cooling off in the pool and making out when Wesley senses that Kurtis is hungry for some dick. Wesley stands up and lets the stud have what he wants when he opens his mouth wide and accepts Wesley in his mouth. Kurtis works his magic and gets Wesley hard as a rock before he decides he wants Wesley's tongue deep inside of him. Kurtis bends over and offers up his tight hairy ass for Wesley to do with as he pleases. Wesley gets to work licking every bit of the stud's welcoming ass as Kurtis' eyes roll to the back of his head.
Wesley is hungry for dick and flips Kurtis over to suck the hairy jock. Wesley's mouth feels amazing to Kurtis and he blows all over Wesley's beard and in his mouth. Kurtis is ready to taste what Wesley has to offer and gets back down between his legs. After working Wesley's dick one final time, the stud blasts his cream all over Kurtis' well-worked tongue.