Joe Gage's epic "Back to Barstow"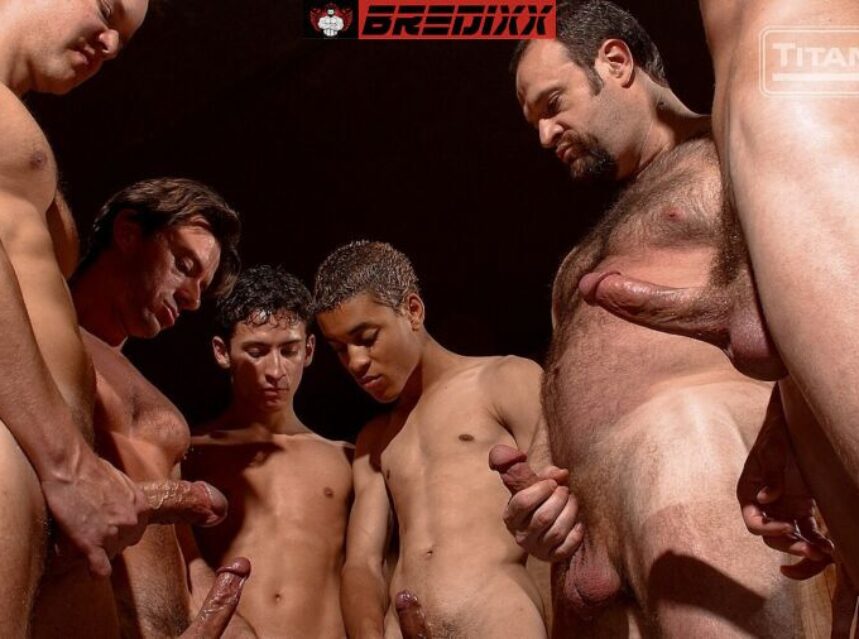 Joe Gage's epic "Back to Barstow" digitally remastered in 1080p HD and 16×9 widescreen. None of director Joe Gage's legendary movies compare to the concentrated impact of Back to Barstow. For this saga of sex among small-town buddies, TitanMen's technical facilities and big-budget give Gage the best back up of his career, letting him dive deeper into his obsessions than ever before. Intense cruising, voyeurism, jerk-off buddies, stunning cock worship and raw man fucking make Back to Barstow one of the classic Gage movies of all time. The carefully chosen cast mixes Gage regulars like grizzled Joe Sarge with outstanding stars like Diego De La Hoya and Todd Maxwell.
Hot film debuts are made by scorching youngster Toby Tyler, lanky South American Sebastian Tauza. Hairy chested dad Randy Eliot — the guy with the baseball sized knob on the end of his dick — makes his Titan debut. Sweet brown-skinned lad Ricky, and laconic fucker Marc Sterling was the backpacker of the first in TitanMen's Gage trilogy, Men's Room. Finally, there are four of Titan's most cum-crazed sex pigs — Fyerfli, Tyler Boots and Troy Banner, and scorching cock dude, Joey Russo, who followed up by bringing the crowd in Mens Room to their knees – literally!