Another of the biggest hits of Titan Men – "Gunnery Sgt. McCool".
Vinnie D'Angelo is Gunnery Sgt. McCool: the horniest and most twisted sergeant on the base. He's got six more weeks stateside, and he drums up all sorts of trouble with his fellow servicemen before they send him back out. Leave it to legendary director Joe Gage to recruit 14 rugged sergeants and privates to go at it like only enlisted men can in his hottest film to date.
Tony Masala is in hot water and Gunnery Sgt. McCool gives him an order: He's to give him and Andrew Justice a full servicing. The lean and hairy stud obliges, first sucking them off until they cum and then giving up his ass until they both shoot again.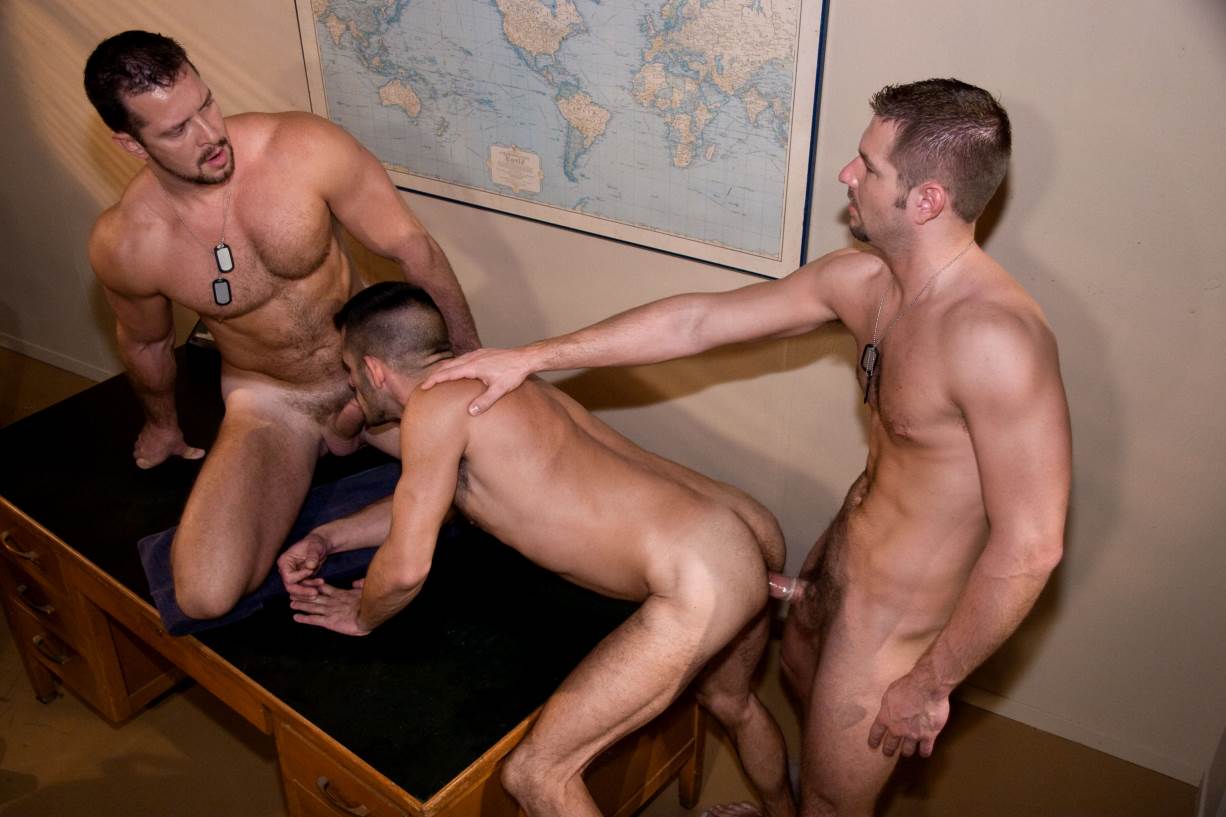 Seems there are a lot of people out there who're looking to take advantage of a Marine—like Tyler Saint, who convinces Jason Ridge to jerk off while he tapes him. It doesn't take long for Tyler to join in, but just how far will he make him go?
Scott Tanner and Brandon Monroe return to Scott's place after a long of night drinking. When Scott's son Justin Burkshire spies Brandon splayed out on the couch, he goes straight for Brandon's hard cock. But when Scott catches his son jerking off his fellow sergeant, is he gonna whip his ass … or fuck it?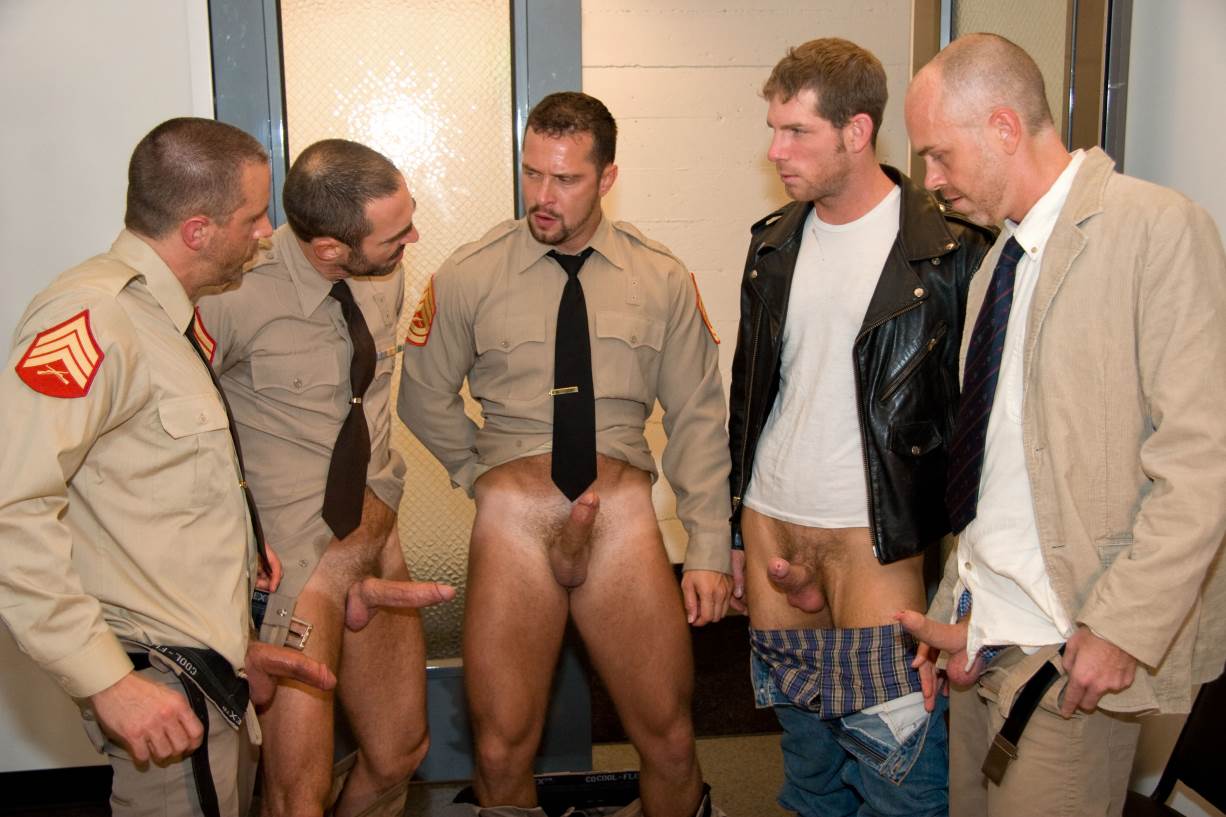 For the explosive finale, TitanMen exclusive Dean Flynn takes us to a sperm bank where he and Kai Grant, Jean Paul Roccard, Erik Hall, Vinnie D'Angelo, Jason Reynolds and Tyler Kane get wrapped up in a long and insanely hot piss-drenched fuck session that tops anything Joe Gage has ever done.