Enchained: Casey Everett Barebacked By Cesar Xes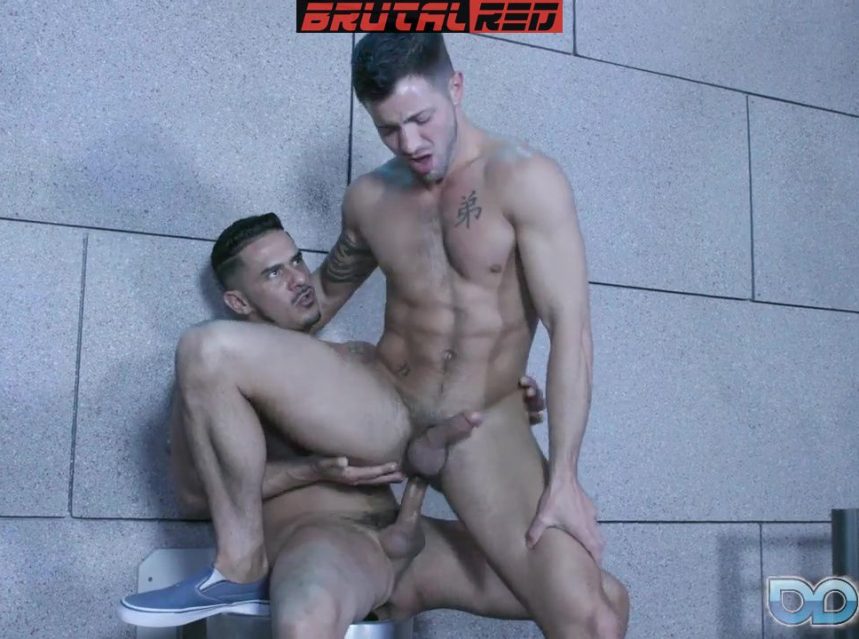 In this episode of Enchained by Dominic Pacifico, longtime prisoner Cesar Xes slides his welcoming cock in another new prisoner – young thief Casey Everett. Casey has stolen a car and his sentence has just been confirmed. Now he will have to spend the next year in jail. The first few hours of Casey's new life seem easy. His new friend Cesar looks well-intentioned and shows the young prisoner everything he needs to know about life behind the bars.
Be sure to watch: Enchained: Kurt Klein Barebacked By Cesar Xes.
But the night comes, and the guards disappear. It is time for Casey to learn to serve the veterans in prison. Cesar approaches him with a swollen dick in his right hand and tells the new boy to suck the cock immediately. Casey has nothing to do but execute the command. After the good blowjob, Cesar opens Casey's buttocks and rims his cock virgin hole. Then, he inserts his dick into Casey's ass and proceeds strong bareback fucking. More than half an hour later, Cesar pulls out and cums onto Casey's butt.