Drew Dixon Bottoms For Joel Someone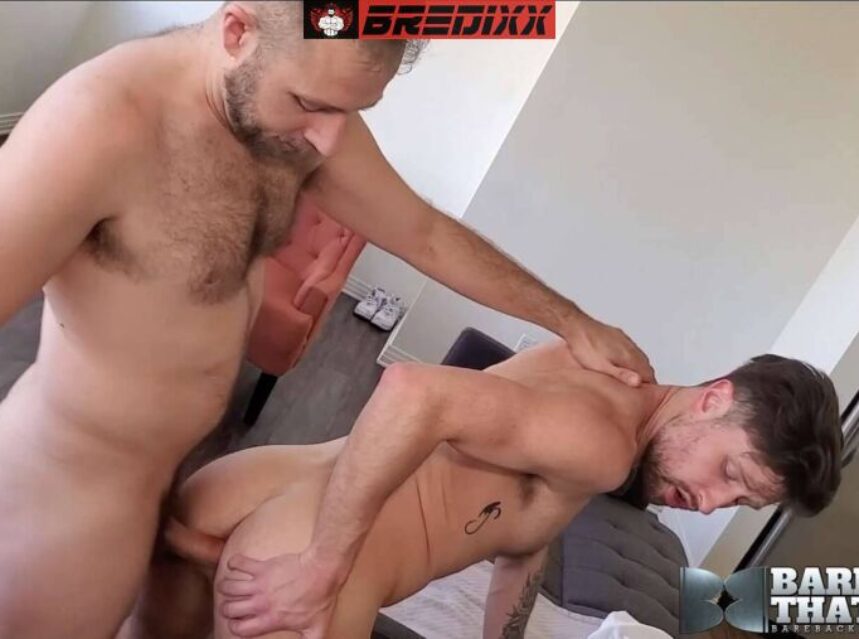 Joel Someone has been trying to get a piece of Drew Dixon for years, and now he has him in his apartment. They rush through the door and start kissing before removing their shirts. Drew is hungry for some dick and drops to his knees as soon as he pulls Joel's hard cock out of his pants. He licks, sucks, and swallows Joel's meat until it's his turn to feel a warm mouth on his tool and then his ass.
Joel eats Drew's hole, getting it ready for fucking. He then teases it with his cock before slipping it deep into Drew's butt. Joel fucks Drew just the way he likes it, getting pounded out while being bent over the couch. Drew then gets his legs up on his back while Joel pile drives his hole. He continues to take a good fucking from Joel as he gets on his knees, and Joel presses deeper into him before they both shoot their loads.