Diego Reyes, Donato Reyes & Javi Grey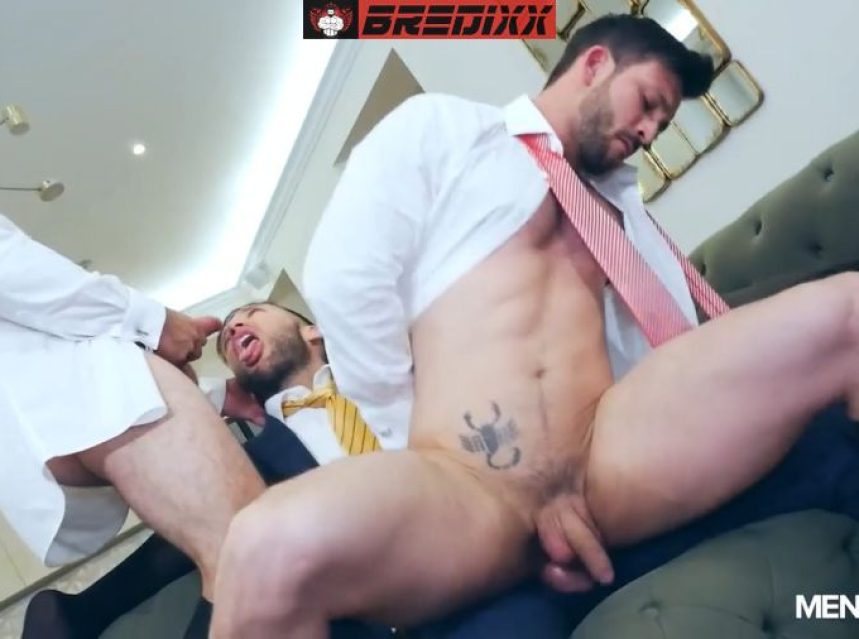 Over the years, partners Diego Reyes and Donato Reyes have tried a few things to spice up their sex life. Donato likes roleplay and threesomes, and his partner is generous when it comes to fulfilling his fantasies. At home, while Donato is at work, Diego prepares a surprise meeting with a young con artist named Javi Grey. When the scammer arrives, he sees a suit and money on the couch. Diego sits on a chair and looks closely at his new toy. He puts his hand on his crotch. Javi sees it and smiles. He tries to approach Diego, but he stops him and tells him to get dressed first. Javi obeys and very slowly begins to undress. The Hustler loves attention and gets used even more.
When Javi is almost done getting dressed, Diego looks at his phone and motions for Javi to shut up before leaving the room. Donato Reyes has arrived and sees the hustler in one of his favorite outfits and rock hard. .Donato it is enough to see it as an invitation to play. After the two are alone for a while, Diego appears in the room, phone in hand. It records everything and is ready to join the gaming session. Diego and Donato take turns fucking the young hustler in a suit, and then Diego joins the middle for a sex party with three studs. In the end, the lucky Javi gets a shower of sperm from both men and an invitation for the next time. .