Devin Franco, Jake Waters & AJ Sloan Do It In The Locker Room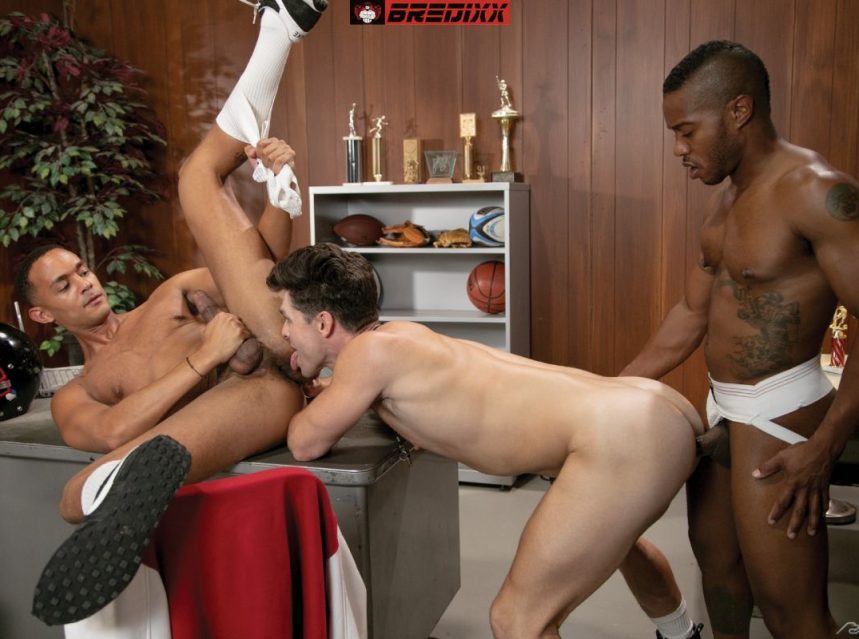 Falcon Studios' locker room tales continue with the hot trio of Devin Franco, Jake Waters, and AJ Sloan. It all starts when AJ and Jake discover a pair of dirty jockstraps that their trainer, Devin, has apparently hidden for some purpose. AJ and Jake decide to prank Devin and accuse him of collecting dirty underwear. What's more, they offer to give him the jockstraps they're currently wearing.
But instead of joking, Devin Frnaco takes the offer seriously and wastes no time in getting down on his knees to remove the two jocks' jockstraps and suck their cocks. Devin then has both jocks pound him in the mouth and hole and then they switch positions as Jake fucks Devin while Devin fucks Jake.
Well, isn't that a true locker room tale?!