Breed Me Raw: Shay Michaels and Aarin Asker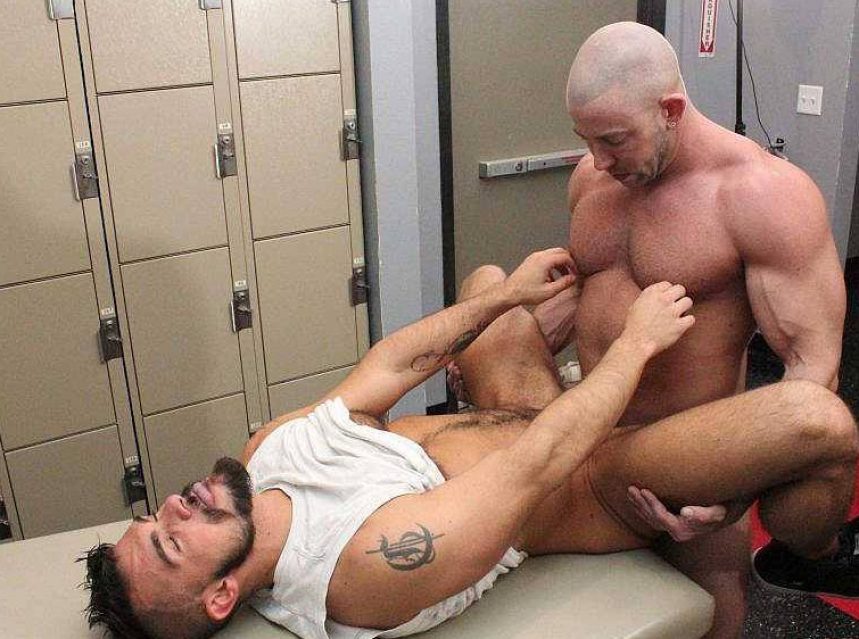 In this Breed Me Raw gay sex video, Shay Michaels bareback fucks hairy, kinky bottom Aarin Asker. Aarin Asker loves getting roughed up, especially by a big beefy dude. Having serviced Shay Michaels before, Aarin knew how to service and take his nicely curved cock but he wasn't expecting Shay to start ripping his clothes to get at his hot little hairy body. Shay was in desperate need of pounding some slut hole as he wasn't getting any at home that week.
Knowing Aarin was an easy lay he just went to town on his ass and didn't stop until he was completely satisfied, even if it meant ripping his clothes to get what he wanted. Oh, well! That's what you get for being dirty slut bottom boy!