Brazilian Power Top Daniel Toro Fucks Davi Paixao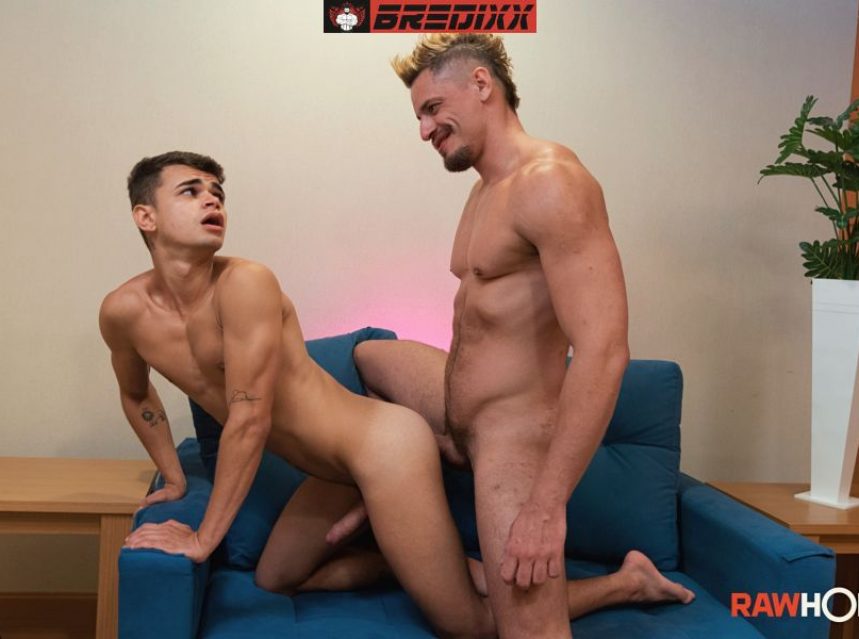 Brazilian power top Daniel Toro goes balls-deep in lean, ripped Davi Paixao, and fucks the cum out of him. After a "getting to know you" kiss, Daniel is down on his knees with his face burrowed into Davi's smooth tight ass crack. As his tongue laps and licks, Davi backs his booty into the hot action. He wants to get plowed, and Daniel is just the stud to do that.
With hands behind him on his butt cheeks, Davi sucks Daniel to an achingly stiff erection. Daniel kneels behind and prods that spit-lubed hole. His bare cock slides in smooth and deep. Davi climbs on his lap, spreads his ass, and Daniel thrusts in like a guided missile. When Davi lies back down Daniel grabs both hips and plows in for the big finale. Davi squirts a big puddle of cum onto his tight little abs as Daniel grits, groans, and keeps pumping.