Brad Connors makes Brody Fox & Aaron Savage serve him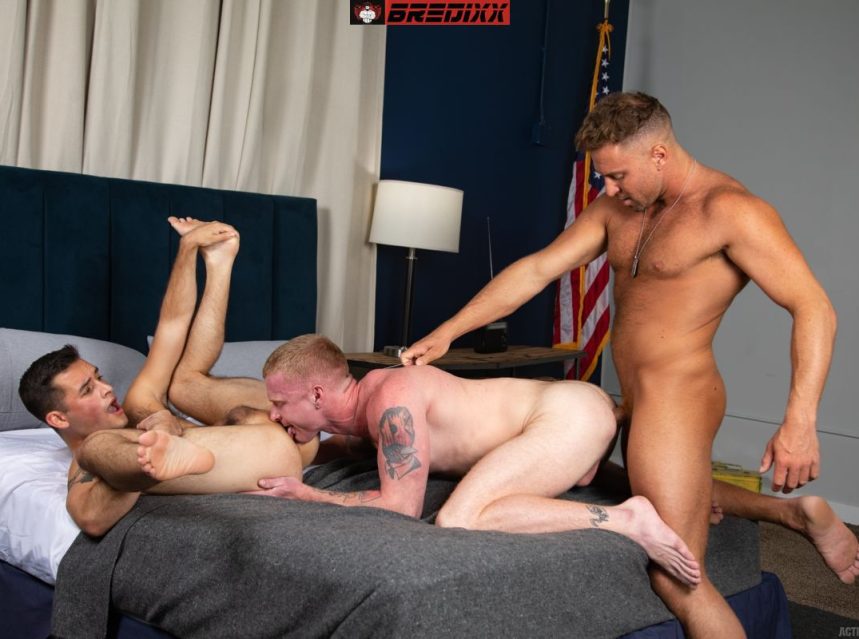 Brad Connors is a very experienced soldier and is now a commander. As a commander, he knows how to take advantage of his soldiers, and today Brody Fox and Aaron Savage will realize it. The muscular commander is turned on and needs to release the tension, and his wife is thousands of miles away from the mission.
However, Brad has long been used to using any available hole and does not care at all whether it is a man or a woman. When he goes to Brody and Aaron's room, he simply takes off his pants and orders the two soldiers to do whatever it takes to make their commander feel great.
Of course, Brody and Aaron follow discipline and all they can do is serve their commander with their butts and mouths. Some would say it's an outrage. Well, in the barracks we call it hierarchy!