Bareback Crashpad: Brian Bonds & Zario Travezz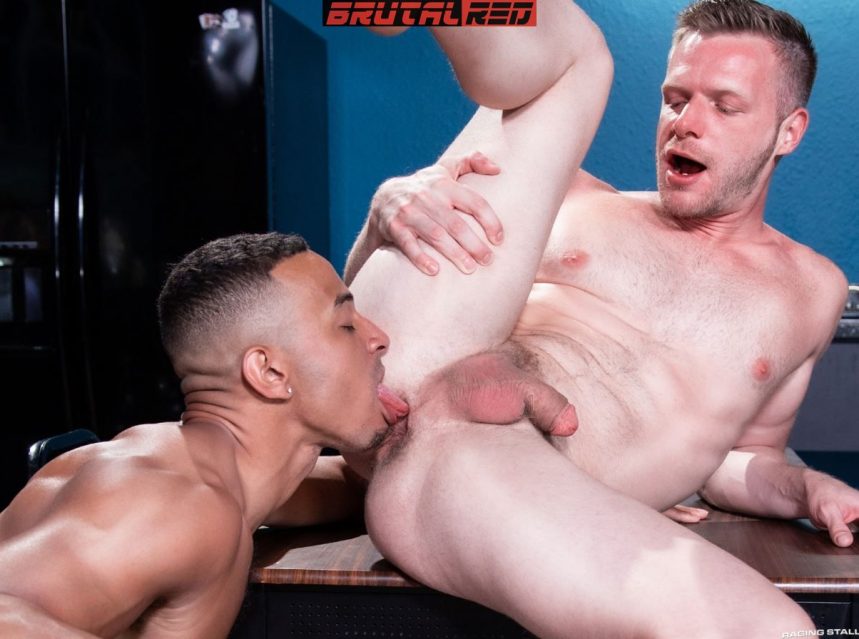 The second scene from Raging Stallion's "Bareback Crashpad" is a true rimming and sucking marathon, featuring Brian Bonds and Zario Travezz. Yep, there's no fucking, but if you like Brian's big fisting cunt, you will be fascinated by the way Zario is licking and sucking it. Rest assured, Brian's hole could have swallowed him from head to toe, but he's still here. Well his face is covered by ass juices and cum, but it's a very good thing. What about Brian? He also had great fun with Zario's cock shoved down his throat.
So let's summarize- jizz flying everywhere, rimming wrecked holes, deep throat.. The scene is amazing. If you want so see more, use this link and save 50% on your membership at Raging Stallion.