Alex Tanner is doubly happy with Jayden Marcos & Danny Parker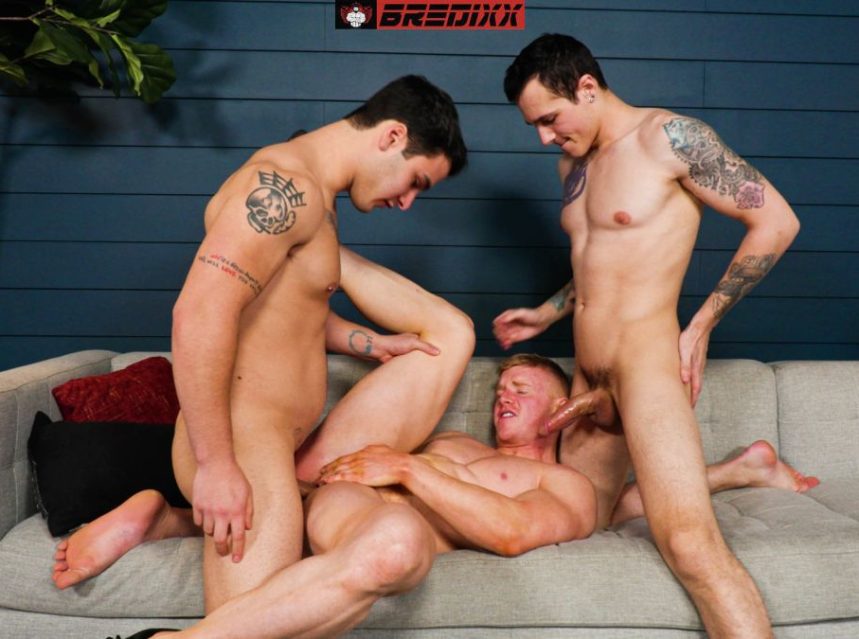 Jayden Marcos and Danny Parker have been roommates for a while, and today Danny invited the boy next door, Alex Tanner, who he really wants as a boyfriend. Danny asks Jayden to keep his guest company while he prepares some snacks, but while in the kitchen, Alex starts flirting with Jayden and confesses that he's had a crush on him for a while.
Jayden would never let his roommate down, and as he prepares to explain to Alex that Danny is his man, Alex kisses him. And the kiss comes just as Danny returns from the kitchen. And while in the normal world, this would be a cause for scandal, in the erotic world everything is so simple – the attractive Alex does not mind being shared by Danny and Jayden, so the solution to the problem is found instantly and the three quickly become part of a hot threesome.