Abraham Montenegro and Josh Meza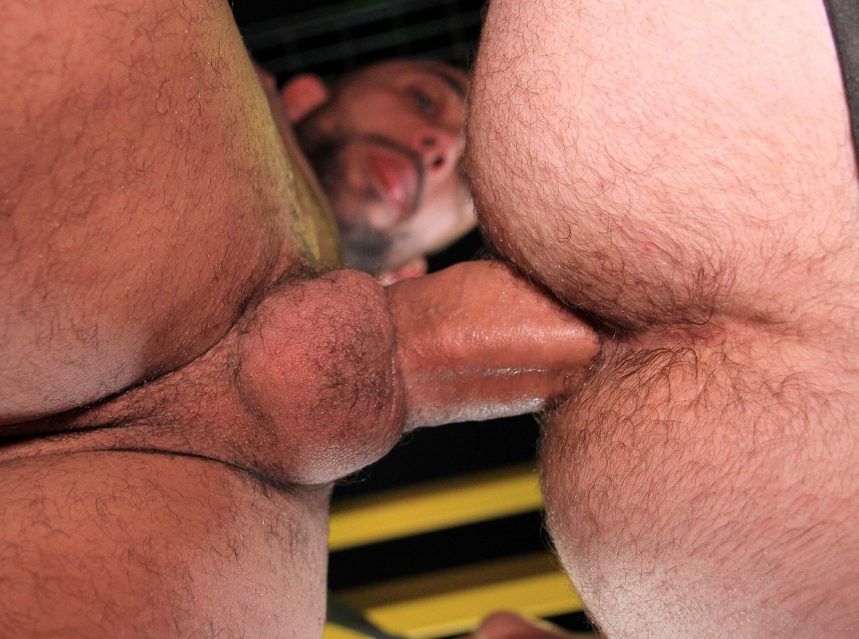 I just LUV the way sleazy cock hound – Abraham Montenegro can't keep his hands and lips ( and ass) off Josh's thick, nine inch, uncut cock, we had to drag him off to get any work done, but then its time to stand back and let these bareback-bum-buddys do THEIR thing. ! Abraham likes ( luvs) 'em big so as Josh's trousers slide down his eyes light up and we know we're on a winner! Abraham spreads his eager, pale butt cheeks for Josh's probing fingers and tongue, and gets his hole truly prep'd and spread.
Josh is such a sexy cheeky smiler and that cock, well really just take a look, its magnificent, fat, long, dark and that bulbous head and tasty foreskin – oh yes please! Abraham couldn't wait to taste it and take it deep inside him, all bareback, raw meat, throbbing and thrusting inside him. He's not just a rampant top – big-dicked-Josh also has a thing for mens feet and as our horny bottom lies back in the sling Josh takes advantage with a lick and suck of his perfect pink toes before rimming his exposed hole, getting it good and spit lubed. Josh fucks like a pro and its his first shoot for Butch Dixon so he's been saving that creamy load for days to douse Abraham and impress you gents at home.
Job done Mr Meza, we are impress and we will definitely be seeing you again.