4 Guys Bareback & Pissing Orgy – Raw Road Nation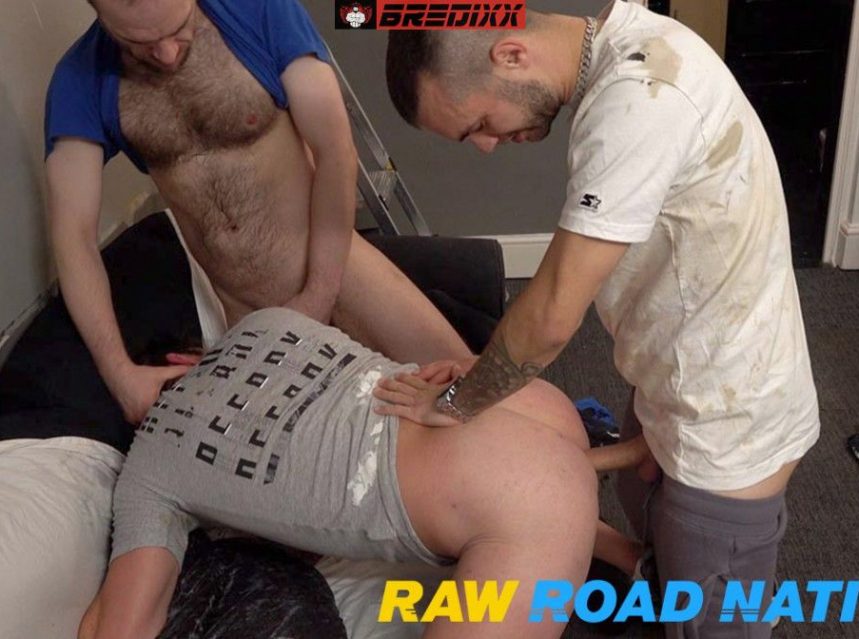 Ben Kane, Harry Times, Lincoln Gates, and Mikey Lee get together in a dirty bareback and pissing orgy for Raw Road Nation. Prepare your umbrella – cum and piss ahead!
I come back to find my two mates Ben Kane and Lincoln Gates have dragged in the local sot….quality control was not on shift here….not really my type but a hole is a hole and I slip my fat veiny raw cock up this unknown guy's ass… I am such a sleazy cunt that I turn myself on using a random's o? the street, Spreading my seed far and Wide. As this guy is so out of it I get him to drink from me and Ben, making sure we send him on his way stinking everyone will know he's been used by some lazy sluts like us.