Diary of a Sex Addict: Casey Jacks and Colton Reece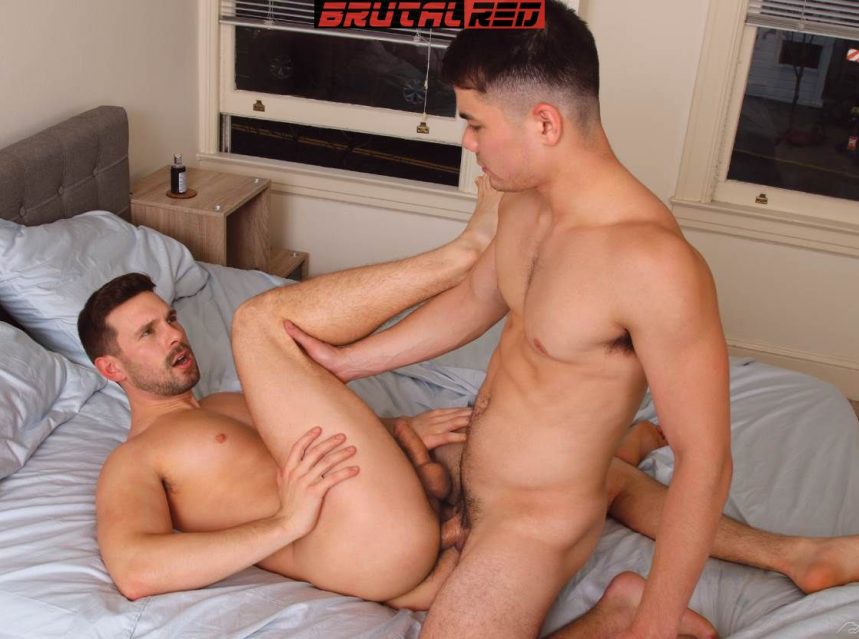 In this episode of "Diary of a Sex Addict", Casey Jacks gets bareback fucked by Colton Reece. You probably guessed the plot, but we're still going to tell you what this is about briefly. Colton is addicted to sex and he can not spend even a quiet day without sex. His whole daily life consists of constantly searching for new partners. He has just said goodbye to his lover, but his sex drive cannot be stopped. That's why he comes out of his apartment to look for the next man.
Don't miss also: The Pledge: Devin Franco Barebacked By Colton Reece.
At the entrance Colton Reece meets Casey Jacks and after a few seconds the two end up in the Colton's bedroom. Casey opens his mouth to give his new friend the unforgettable feeling of a deep and wet blowjob. Colton can't wait to have the taste of Colton's sweet hole in his mouth, so he lifts his legs in the air and starts rimming. When the hole is well moisturized and ready, Colton plunges his cock into it. They both have passionate, raw sex that ends with cosmic orgasms and giant cum shots.